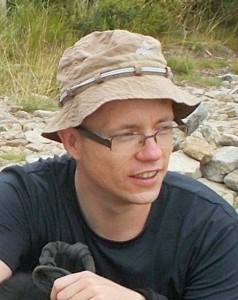 Psychologist, has graduated Applied Psychology faculty in Jagiellonian University in Kraków. He is a specialist in work psychology and works as a personal advisor.
Since 20 years he has been passionate about the art of survival, trekking, mountains and also a little bit about sailing. Do-it-yourself enthusiast, lover of history and primitive hunting tools.
Originator and co-organizer of Polish survival enthusiasts' meetings "Konwent Survival", taking place annually since 2009.
In BluEmu he is a specialist in survival trainings.